Eyemouth is more than just a busy port – it is also an ideal place to unwind, both after a hard day's work and for those visiting at weekends and on holiday.  The harbour is situated directly at the heart of Eyemouth, an attractive and bustling town, with all the amenities you would expect and more. And despite its proximity, it is possible to enjoy all that the town and harbour have to offer at a safe distance from the day-to-day business of the commercial harbour.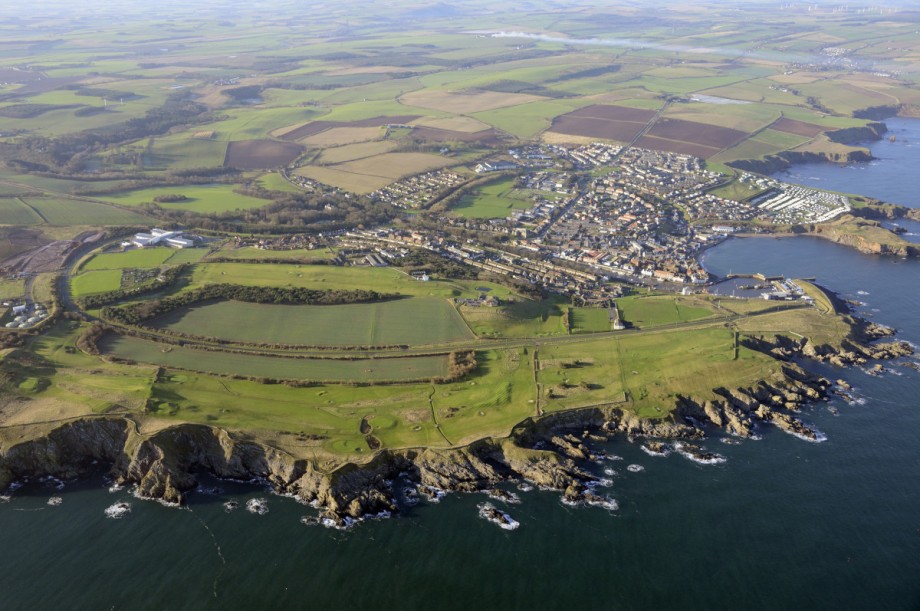 There is a range of shops, restaurants, cafés, bars, an 18-hole golf course and leisure centre, as well as museums and galleries exploring the area's colourful history. The clear local waters offer world-famous diving and the region is home to an abundance of spectacular wildlife.  The town is set among the breath-taking scenery and rugged coastline of the Scottish Borders, with an unspoilt hinterland that is perfect for exploring.
Visit Berwickshire Coast
More information on Eyemouth and the surround areas can be found on the dedicated Visit Berwickshire Coast website.
Visit Berwickshire Coast was developed through the East Berwickshire Coastal Community Partnership consisting of Eyemouth Harbour Trust, Eyemouth Museum and the Eyemouth & District Chamber of Trade who collectively aim to raise the profile of the cultural heritage in the community, promote fisheries and local seafood from local landings, encourage new interest in the industry and enhance tourism interest in the area.
You can follow Visit Berwickshire Coast on Instagram, Facebook and Twitter.
The following websites may also be of interest:
www.visitscotland.com/destinations-maps/scottish-borders/ 
scotlandstartshere.com/