The recruitment of Trustees to the Board of Eyemouth Harbour Trust are made in line with Modern Trust Ports for Scotland, Guide for Good Governance – see section 2.3  Modern Trust Ports for Scotland: Guidance for Good Governance (transport.gov.scot)
Vacancies are advertised (EHT website, Berwickshire News, social media and undoubtedly word of mouth).
Candidates are selected for interview based on relevant experience, skills and background.
Interview panel consists of the Chairman, a Trustee, and an external stakeholder/independent person.
Panel then proposes appointments which are either accepted or rejected by the Board of Trustees.
There are currently no vacancies, however, if you are interested in becoming a Trustee, please get in touch.
Currently the Board of Trustees consists of 9 non-executive board members listed below, who, as volunteers, provides a broad range of skills and experience which are required to effectively manage the harbour.
Appointed Trustees – May 2023.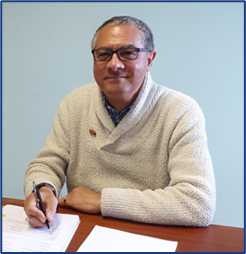 Pastor Donald Duggan – Chairman
Port Marine Safety Code Duty Holder
Donald's dedication to community interests is evident in his role in Pastoring and leading a Church, youth work, variety group, Town Council, latterly as the Hon. Provost and currently serving the Harbour Trust as our current Chairman.  As well as his role within the family day care centre for pre-school children, he recently retired from the Royal Mail after 28 years during which he was postman, manager, and supervisor and a very well-known face in the community.
Whilst at the Royal Mail he gained formal training in Management, which included Health and Safety, conflict resolution, change management and negotiations with trade unions. Donald has Diplomas in Theology & Biblical Studies from Cambridge University along with Diploma in Missionary training & pastoral care and a Bachelor of Divinity Degree from London University (BD).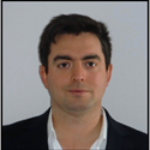 Captain Euan Scott – Vice Chairman
Port Marine Safety Code Duty Holder
Euan is a Master Mariner who was born and raised in Eyemouth and has over 20 years of seagoing experience.
Having spent the early part of his career on passenger vessels where he sailed up to the rank of Chief Officer, he now works within the private yachting sector where he has spent over 10 years with the last 5 years as Captain.
Besides current seagoing experience he also brings a knowledge of maritime business and legislation to the Harbour Trust along with insight of marina and port operations from around the world.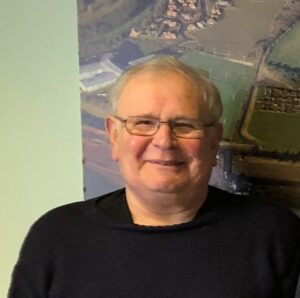 Mr Edward Chester 
Port Marine Safety Code Duty Holder
Following a Law Degree at The University of Newcastle upon Tyne, Edward qualified as a solicitor in England.  In 1974 he became a partner in Adam Douglas and Son, based in Alnwick, but moved to manage its Berwick office in 1976. For the rest of his career, he remained in charge of that office. He took early retirement from law in 2004, since then he has devoted his time to several activities including motoring, sailing, actively making music and latterly East Berwickshire U3A (of which until recently he has been Treasurer).  Ed's legal knowledge is a great asset to the trust.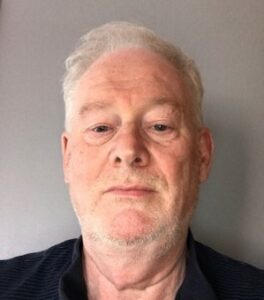 Mr Alan McClean – Treasurer 
Port Marine Safety Code Duty Holder
As a qualified Chartered accountant Alan has extensive experience in commercial and financial guidance, mostly within the manufacturing sector. Assignments include a Middle Eastern construction project and voluntary assistance for an agricultural charity. As a RYA day skipper, he likes messing about on boats, beachcombing, and cycling.  Alan was appointed as Treasurer in April 2022 to oversee financial management of the trust.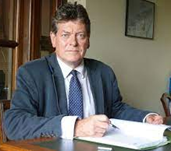 Mr Hugh Garratt
Port Marine Safety Code Duty Holder
Hugh is a practising Chartered Surveyor specialising in heritage property (FRICS FAAV).  He is Director of a Rural Asset Management Firm and legally qualified (LL.B).
Hugh provides assistance with heritage, planning, development, financial and legal matters.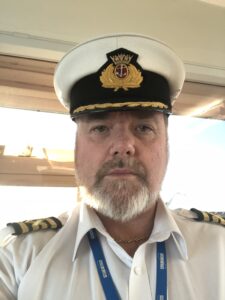 Captain Martin Willis
Port Marine Safety Code Duty Holder
Martin was always destined to go to sea, he became a trawler skipper and boat owner moving into a career in the Merchant Navy reaching Master before coming ashore into Port Management in 2001.
Martin was appointed Executive Officer & General Secretary of the UK Harbour Masters Association in 2019, allowing him to act at the highest level of Maritime engagement, consultation, and policy development. He also acts as an Independent Maritime Advisor at national level.
Employed in Port management for 20 years as Harbour Master & Marine Director in ports with varying commercial operations including Major Trust Ports & Municipal Harbour Authority's, Martin has served on the British Ports Association Executive Council and held the position of Vice President of the UK Harbour Masters Association.
An Associate Fellow of the Nautical Institute and a member of Trinity House Corporation Newcastle he assists as a Non-Executive Director for the Whitby & District Fishing Industry Training School and 54'North Maritime Training.
Martin brings a huge wealth of knowledge to the trust on all maritime matters.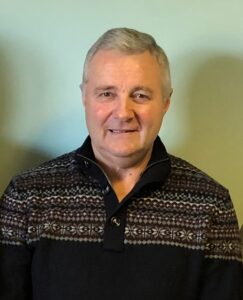 Mr Alan Blackie
Port Marine Safety Code Duty Holder
A local retired skipper of deep-sea fishing vessel, Rebecca working predominantly from Eyemouth Harbour, Alan is a former Vice Chairman of Anglo Scottish Producers' Organisation and a Member of Fishermen's Mutual Association (Eyemouth) and co-opted member of Anglo Scottish Fishermen's Association.
He advises the trust on improvements to current practices that will support the fishing fleet and supports ongoing maintenance matters including dredging.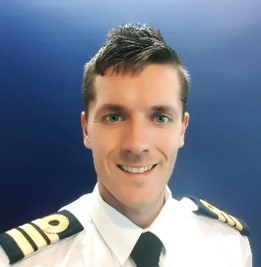 Captain Ryan Young
Port Marine Safety Code Duty Holder
As a Master Mariner, following ten years in the merchant navy having started his Cadetship in 2010 at Fleetwood Nautical College and sailing worldwide on a variety of deep-sea vessels, gaining his Foundation Degree and Officer of the Watch certificate, Ryan spent six years on English Channel ferries sailing latterly as Chief Officer. He then gained experience as Master onboard Crew Transfer Vessels supporting offshore windfarms throughout Northern Europe, as well as having spent time on dredgers and tankers, gaining a well-rounded view of the marine industry including marine safety.  Recently Ryan returned to work on ferries with CalMac.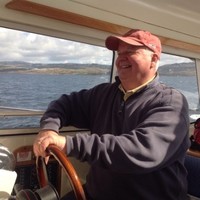 Mr Grahame Sinclair
Port Marine Safety Code Duty Holder
Grahame is a retired former Partner and Managing Director of well-known seafood processor in Eyemouth for nearly 40 years.  In that time, he has acted as chairman to the Border Fish Merchants Association, Eyemouth Seafood Festival, Eyemouth Port Association and Eyemouth Harbour Trust on two occasions.
He was former Chairman of Forth FLAG that secured funding for the Scottish Borders coastal area and fishing community through the European Maritime Fisheries Fund (EMFF).  Grahame provides support in strategic planning, harbour development, diversification opportunities, offshore wind projects and supplies local stakeholder insight.
Updated: 19/05/23