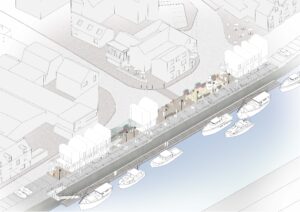 The waterfront regeneration project on Harbour Road, Eyemouth takes another step forward with the approval of plans submitted to Scottish Borders Council in January this year. Eyemouth Harbour Trust and the wider project team have been working closely with the planning department since late in 2020 and welcome their decision and the approval of the plans for the former fishmarket site.
Following a recent tender process through Public Contracts Scotland, John Dennis & Company (Scotland) Ltd have been appointed as the build contractors. The building warrant for Phase 1 of the development has been submitted and initial site meetings are planned for early May with construction of Phase 1 starting this summer.
Christine Bell, CEO at Eyemouth Harbour Trust, said: "Eyemouth Harbour Trust warmly welcome the decision and outcome of the planning process. The approval allows us to take forward this exciting development of the quayside area with the creation of multipurpose, all year round spaces for businesses, the community and visitors based on flexible, covered space that accommodate seasonality and the Scottish weather.  We are delighted to welcome John Dennis & Company (Scotland) Ltd as build contractor to the project, they bring a wealth of knowledge and expertise to the waterfront development and we look forward to working closely with them over the coming months."
The old fishmarket building was demolished in the first quarter of 2021 by local company Reddem Ltd – Redpath Demolition and the site cleared ready for further investigation work and construction.
Commenting on their appointment, Stewart Cairney, Director of John Dennis & Company (Scotland) Ltd said: "John Dennis & Company (Scotland) Ltd are delighted to be appointed to work with Eyemouth Harbour Trust and the rest of the team to deliver this exciting and prestigious project that will be become a focal point on the waterfront and provide positive community benefits in the years ahead. We will make every effort to ensure that we engage with the local community and complete the project with the minimum of disruption to the surrounding areas."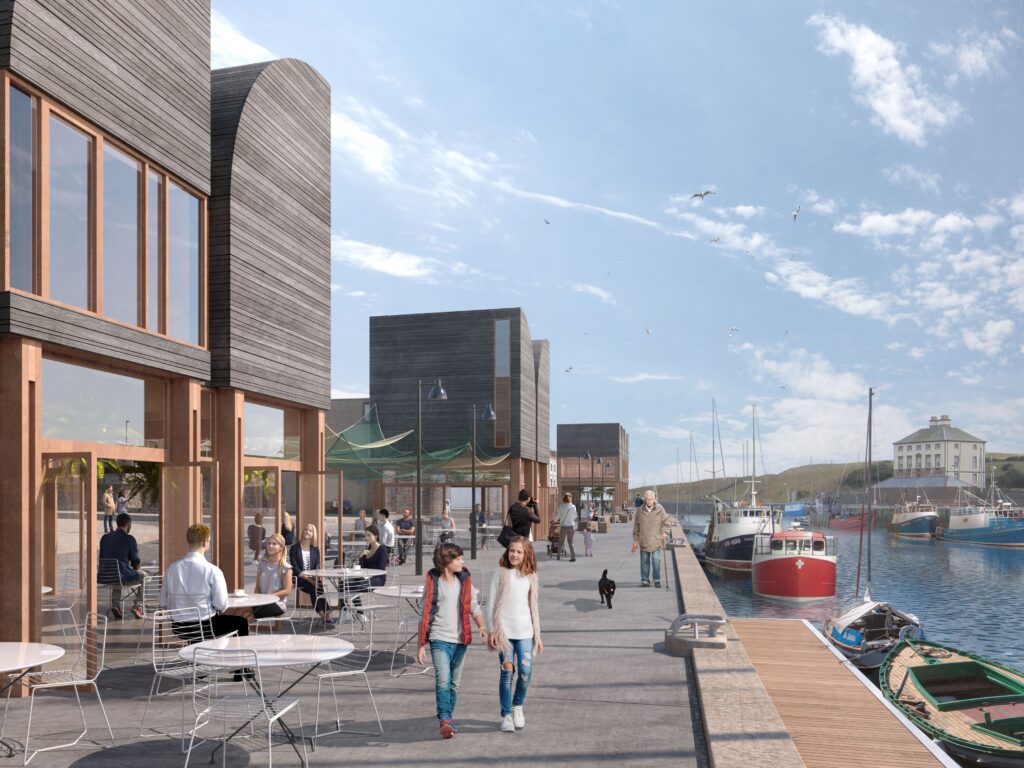 Posted: 28/04/21