Eyemouth Harbour Trust are pleased to announce a lease has been agreed for an anchor tenant for the ground floor of the new Harbour Pavilion (having recently announced that the pavilion will be managed by Hometown Hub for co-working space).   The ground floor space will be mainly used as a wellbeing and fitness studio, which is an exciting new business venture by local fitness instructor, Kathryn Robertson t/a Kult Fitness.  When it is not being used for pilates and fitness sessions, the space will be available for third parties to book use of the space, either directly with Kathryn or through the Hometown Hub booking portal.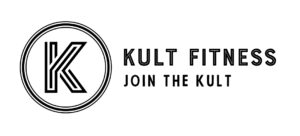 Offering a range of fitness and exercise classes across all ages, abilities and introducing Reformer Pilates to the area. Kathryn will also manage the ground floor as flexible event space for commercial and private use e.g., farmers & craft markets/pop-up shops, music & concerts, art workshops/ demonstrations, exhibitions, training venue, private parties, weddings, etc. and local cultural events and festivals. The fully accessible ground floor has an accessible toilet, small pantry and several doors opening out onto the harbour vista, offering an extension of the indoor space.
Kathryn commented, "I have lived and worked in Eyemouth my whole life, and Fitness has always been my passion. I want to create a space where all ages and abilities can come and enjoy exercise whatever their background. With also having two young children, I want to create a space that gives children the opportunity to enjoy. I hope the community support my new venture and it brings a lot of opportunities to many in the area."
Christine Bell, CEO at Eyemouth Harbour Trust, said: "The Trust are delighted to welcome Kathryn and her Kult Fitness concept to the harbour pavilion. Kathryn brings energy, enthusiasm and a local touch to the site and is well known in the town.  We look forward to seeing her grow her new business and bring the new harbour pavilion to life!"
A full calendar of activities will be made available soon. If you are interested in using this space or finding out more, please contact Kathryn via email kultfitness22@hotmail.com. Further information on pricing, scheduling, and booking of all the spaces will be made available in the coming weeks.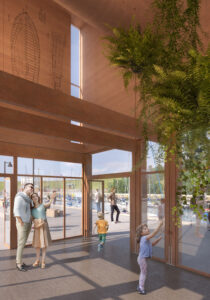 Posted: 26/09/2022.