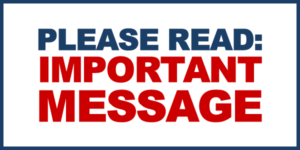 Eyemouth Harbour will remain open as a Port of Refuge and remain open for all essential marine traffic. This includes fishing and commercial boats, emergencies and medivacs.
Eyemouth Harbour is now closed to all non-essential visiting vessels.  Additionally, in line with government restrictions on non-essential travel, leisure vessel movements are also to be discontinued until government restrictions are lifted.
All visiting vessels entering Harbour limits MUST contact the Harbour Master on VHF Channel 12 or duty mobile 07885 742505 and await further instruction.
A Local Notice to Mariners will be issued in due course.
For all other enquiries, although staff are working remotely, we remain contactable via telephone/email/VHF:
Harbour Master/Deputy Harbour Master
T: 018907 50223
M: 07885 742505
VHF: Channel 12
E-mail: harbourmaster@eyemouth-harbour.co.uk
Business Manager:
T: 018907 52494
M: 07747 003880
E-mail: businessmanager@eyemouth-harbour.co.uk
Accounts:
T: 018907 52494
E-mail: office@eyemouth-harbour.co.uk
Marketing:
T: 018907 52494
E-mail: marketing@eyemouth-harbour.co.uk