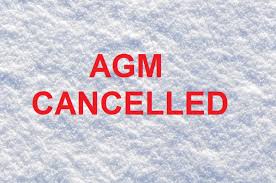 In light of COVID-19, we have no option now to postpone the AGM that was scheduled for tomorrow, until further notice.
We had hoped to be able to offer a dial in conference call facility but have experienced technical difficulties in getting this set up before tomorrow.  We will reschedule the AGM at the earliest opportunity.
In the meantime, please contact us via telephone or email if you have any queries.  We would ask that you use telephone or email as primary means of contact during the COVID-19 crisis as much as possible.  This will allow us the best chance of continuing to provide staff cover for the harbour operations.
Harbour Master/Deputy Harbour Master:
T: 018907 50223
M: 07885 742505
harbourmaster@eyemouth-harbour.co.uk
Business Manager:
T: 018907 52494
M: 07747 003880
businessmanager@eyemouth-harbour.co.uk
Accounts:
T: 018907 52494
office@eyemouth-harbour.co.uk
Marketing:
T: 018907 52494
marketing@eyemouth-harbour.co.uk