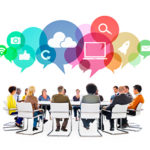 Eyemouth Harbour is a trust port managed by a voluntary Board of Trustees with a wide range of skills and expertise from within our community. A vacancy has recently arisen and applications are invited to fill this position.  Appointments will be usually for a term of three years.
The Trust, established in 1797 is responsible for the care of the harbour, and creating an important socio-economic legacy for our area in east Berwickshire. As a trust port, while we operate on broadly commercial lines, competing with private and local authority ports as well as other trust ports, we are essentially a not for profit organisation, meaning that all revenue is ploughed back in to the harbour's facilities and services.
The full Board is required to have wide and relevant experience, and candidates will therefore be expected to have skills and experience in commercial or marine management, harbour operations, administration or local community interests. The ability to work well within a committee, to grasp and deal with complex issues and to express your own views clearly will be necessary. Residence within a reasonable distance of the harbour and familiarity with local issues will be desirable.
Trustees are not remunerated and would be required to attend monthly meetings and otherwise devote up to two days per month to the work of the Trust. Duties are similar to those of a company director and will include responsibility for the proper exercise of the statutory functions of the Board.
For an application form with further details, please contact:
Mrs Christine Bell, Business Manager
Tel: 018907 52494
E-mail: businessmanager@eyemouth-harbour.co.uk

Closing date for applications – noon on Friday 9th Nov 2018